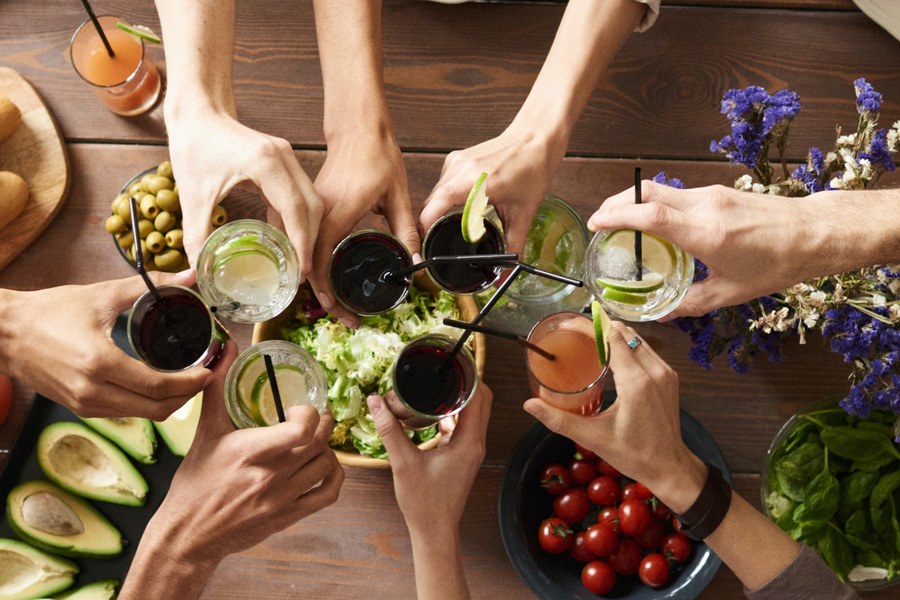 Beverage Options!

Whenever you're having a gathering or party, it can be a bit tricky figuring out what's the best beverage to host a party with. Normally, what comes to mind are wines, beers or whiskies; you can get a bit of everything or to keep to just one range if your guests are not fussy.

Here are some suggestions to make your gathering a bit more interesting and to pique everyone's curiosity on these liquid pleasures.


Shochu/Soju

Korean Soju or Japanese Shochu are small, cheap and silently potent. Their bottles are intricately designed and usually come in 700ml like the Ichicko flask or in smaller more accessible 300ml bottles like Jinro. They look pretty and tend to lean more on the sweet part of the flavour spectrum. Jinro has flavours like green apple, grapefruit and strawberry.


Craft Beers

Craft beers may need an acquired taste but there is no doubt they are conversation starters. The craft beer scene in Singapore has recently blossomed attracting a growing number of enthusiasts and a strong following, so much so that now we have the emergence of locally brewed craft beers. When it comes to taste, craft beers have traditionally been bitter, and it takes some getting used to. But there are so many flavours and variations of craft beers that you can easily find some that are not so bitter — all it takes is some research to find the right ones for you. In any case, if you drink enough of bitter beers, you get accustomed to it and discover its different flavours besides the bitterness. Now, Singapore proudly has a few local breweries like Binjai Beer, RedDot Brewhouse, Brewerkz. If you want to try something that has a uniquely local twist, Brewerkz has a beer called GULA MELAKA IMPERIAL STOUT.


Prosecco

Prosecco is easy to store, goes well with any food and is relatively affordable. Bubblies have always been refreshing and guaranteed to liven up any gathering. As an aperitif, it is perfect before any meal, or with chips/snacks. Its light and citrus flavour profile will keep everyone happy throughout the evening. For a more adventurous evening, you could also mix prosecco with other liqueurs (we recommend St Germain).


DIY (1 or 2 Ingredient) Cocktails

This is easier than it looks but compared to the other items mentioned, it does take a bit more effort and it may be a bit more expensive (if you get carried away with what kind of cocktails you wanna do!). To kick start your cocktail adventure, here are some of our suggested concoctions that are wallet-friendly and easy to make! The most common would be alcohol with mixers, like:

- Jim Beam & Coke
- Vodka & Orange/Cranberry
- Pineapple Juice & Rum
- Martell & Green Tea
- Coconut water & Whisky
- Ginger Ale & Whisky
- Gin & Tonic
- Rum & Coke
- Ginger Beer & Vodka
- Prosecco & St Germain
- Aperol & Prosecco with Soda
Premixed Cocktails are another option, but they can be pricier. What you do get in return are awesome flavours in small packages and make no mistake—they do pack a punch! Don't be surprised if one of these are enough to make you woozy! - Curatif Negroni, Espresso Martini.

Lastly, for the bold and curious, having a stash of weird liqueurs would do the trick! Try flavoured Liquors like Coconut Tequila, Patron XO Cafe, Hedonist Ginger Liqueur, Plantation Stiggins Pineapple Rum, Cara & Co Creme Cognac Caramel Liqueur, Lillet Blanc.