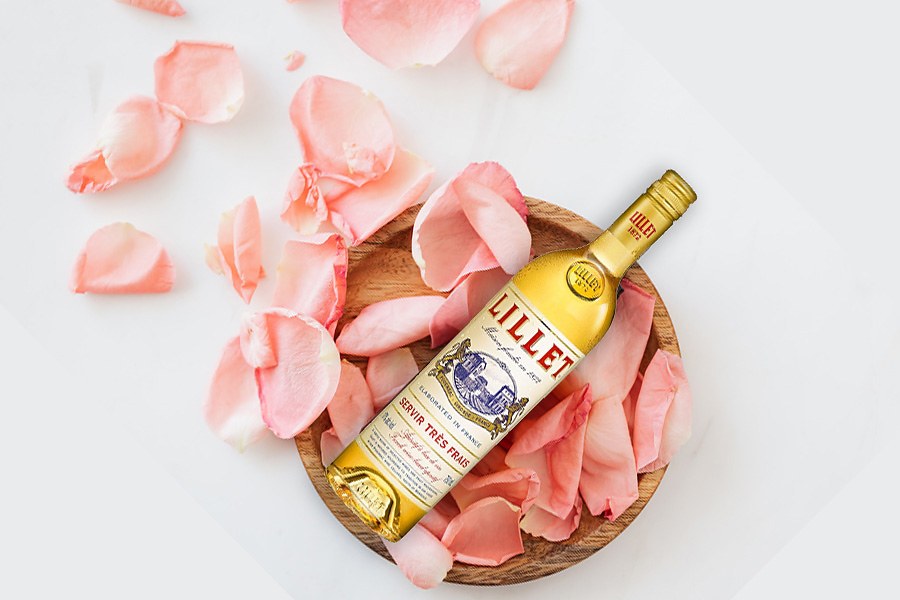 Ever wondered what the different types of liqueurs are? If you are new to liqueurs, you might have seen these bottles around but have no idea what they are for. This list answers some of your most common questions about liqueurs to help you find out exactly what they are. This is just a short list but there are definitely a lot more liqueur varieties out there, hiding amongst a stash of alcohol.


Fernet

Fernet is made from a number of herbs and spices which vary according to the brand, but usually include myrrh, rhubarb, chamomile, cardamom, aloe, and especially saffron, with a base of grape distilled spirits. Fernet-Branca is a traditional Italian digestivo that has been very popular in Europe for along time. Its history goes back a long time and its recipe remains a secret. Fernet can be taken straight or used in cocktails.


Sambuca

Sambuca is an Italian liqueur that has an anise flavour. Sambuca is popular for making flaming shots/cocktails. It is a cheaper alternative to Bacardi 151 (now discontinued). Sambuca can be served neat, with water, taken as a shot or used in italian coffee drinks. It's also commonly used in cocktails and flaming shots.


Galliano

Galliano is an Italian liqueur that has an anise and herbal flavour like juniper, peppermint, vanilla, cinnamon. Interestingly, its yellow colour does not come from the liquor but an added yellow dye called Tartrazine. Besides being a digestif, to be enjoyed after a meal, it can also be used for various cocktail recipes.


Ouzo

Ouzo is a dry anise-flavoured aperitif that is widely consumed in Greece and Cyprus. It is made from rectified spirits that have undergone a process of distillation and flavouring. Its taste is similar to other anise liquors like rakı, arak, pastis and sambuca. Ouzo can be drunk neat as an aperitif or with water. It can also be used in cocktails.


Pisco

Pisco is a brandy, but colourless or yellowish-to-amber in colour, produced in winemaking regions of Peru and Chile. Made by distilling fermented grape juice into a high-proof spirit, it was developed by 16th-century Spanish settlers as an alternative to orujo, a pomace brandy that was being imported from Spain. There are many ways to drink the pisco, straight or in cocktails!


Cachaca

Cachaca is a distilled spirit made from fermented sugarcane juice. It is one of the most popular spirits in Brazil. It may be similar to rum but rum is usually made from molasses, a by-product of sugarcane, while cachaça is made from fresh sugarcane juice, fermented and distilled. Cachaca can be drunk neat but it is more common in cocktails especially the famous caipirinha!


Absinthe

Absinthe is a high percentage alcohol that has an anise flavour and derived from botanicals, flowers and leaves. It originated in Switzerland, but grew in popularity in France. Absinthe has one of the highest percentage of alcohol, and it is a standalone drink. The most common way to enjoy absinthe is to have the liqueur drip on a sugar cube down a glass using a lovely intricately designed absinthe spoon. You can get a watered down, 40% absinthe and this would make it easier to taste its flavours. 


Lillet

Lillet is a blend of Bordeaux grapes and macerated fruit liqueurs, which gives it a fruity character. Lillet Blanc can be drunk straight with ice, but it's also a fantastic cocktail ingredient.

Lillet can sometimes end up being categorised as a Vermouth as it has the same characteristics. Lillet is also fortified wine like vermouth, it contains liqueur so it cannot be a vermouth! Lillet can be drunk on the rocks or used in cocktails. 


Chartreuse

Chartreuse one of the more elusive drinks and most people may not know what exactly what to do with this drink. Chartreuse is made by the Carthusian Monks and was named after the monks' Grande Chartreuse monastery, located in the Chartreuse Mountains in the general region of Grenoble in France. Composed of distilled alcohol aged with 130 herbs, plants and flowers, it is one of the handful of liqueurs that continue to age and improve in the bottle.

Chartreuse has a very strong characteristic taste. It is very sweet, but becomes both spicy and pungent, and comparable to other herbal liqueurs such as Galliano. Chartreuse can be drunk on the rocks as a digestif, but it is more commonly used in cocktails.


Benedictine Dom

Benedictine Dom is a herbal liqueur produced in France. Flavored with twenty-seven flowers, berries, herbs, roots, and spices.

The "D.O.M." on the label stands for "Deo Optimo Maximo" ("To God, most good, most great"). Benedictine Dom is added to soups to help the post pregnancy body recuperate. It's also used in cocktails.


Midori

Midori means green in Japanese. It's a sweet, bright green, muskmelon-flavored liqueur made by Suntory. It's manufactured in Japan, the United States, Mexico, and France. Midori is made of melons, namely the yubari and musk which are exclusively sourced in Japan. Midori is too sweet to be taken straight and is mostly used in cocktails.


Sourz Apple

Sourz Apple is fruit-flavoured liqueur owned and produced by Beam Suntory. It is a very fresh and crisp tasting liqueur, with an intense apple flavour and is very sour. This drink is usually served as a shooter but can also be used in cocktails!