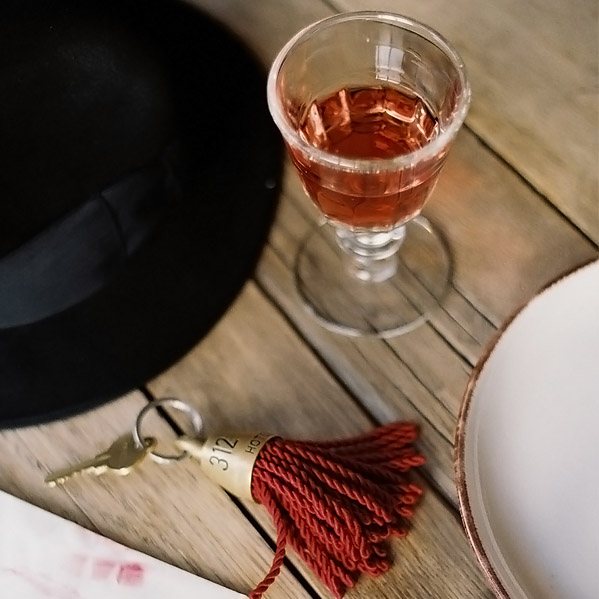 An aperitif is an alcoholic beverage usually served before a meal to stimulate one's appetite, and it is usually dry rather than sweet.  Apéritif is a French word "derived from the Latin verb aperire, which means to open", as in open your appetite for the incoming dish.

There is no one alcoholic drink that's served as an apéritif. Fortified wine, liqueur, and dry champagne are probably the most common choices.

In Italy, vermouth or wine may be served as the apéritif (called aperitivo). Martini, Aperol Spritz and Campari with soda are also popular aperitivo drinks of choice.

In France, Pastis, Calvados brandy, Champagne, Cognac. A simple glass of red wine, such as Beaujolais nouveau, can also be presented as an apéritif.

Greece - Ouzo, Eastern Mediterranean - arak, Britain and Ireland - sherry

Popular liqueurs as apertifs are :-
Campari, a liqueur that is bitter, herbal, slightly spicy, grapefruity taste.
Aperol (Campari's brother) with similar flavours but sweeter
Cynar, is Italian, made with artichokes, is sweet and bitter with herbal/vegetal qualities.
Lillet is French wine-based aperitif is available in Blanc and Rouge varieties. The more popular blanc, is fruity but not overly sweet.If you're plannign to make a James Bond cocktail, Lillet is one of the ingredients for the Vesper Martini.

Other alternatives would be Prosecco, Cava, Pimm's & Pernod.