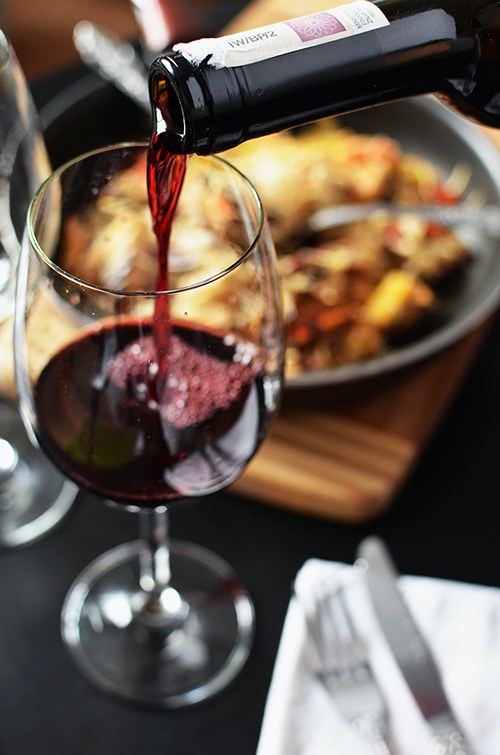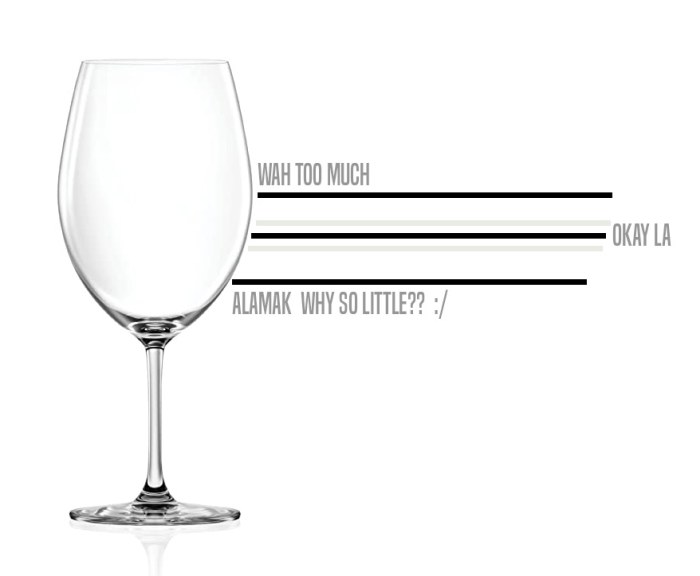 How much wine should you pour in a wine glass?

There are countless number of ways to consume alcohol in general; be it at a party, a dinner date, at home by yourself or at the beach having a picnic. Different events entail different expectations of how much is too much alcohol.
Getting Drunk or Not?

Putting aside the debate on what volume of alcohol you should intake, there's so much more to just enjoying a glass of wine or cocktail without ruining your next morning! We won't be covering how much alcohol you should drink in a session. Instead we will be talking about how we want to get the most out of our drink.

One of the important factors besides the wine, is actually the glass. Believe it or not the wrong container used, makes a lot of difference.


Reasoning

If you're enjoying a glass of wine, why not enjoy it to the fullest. The idea is that as closely as possible, you want the effect of drinking the wine out of thin air.

A proper wine glass (especially crystal) tends to look a bit fragile, but its the characteristics of crystal glasses that allow it to have thin lip at the edge of the glass, so there is as little interruption as possible to when the wine hits your lips. Aroma plays a very big role in enjoying the wine and hugely contributes to the tasting experience. The bowl of the wine glass assists to concentrate the aromas in the glass so you get to smell the wine before drinking.

Wine glasses have a bigger bowl, which allows you to swirl the wine, and that actually is important if you have a wine that needs to "breathe", interact with the air / oxygen. Not all wines require breathing but many do, and if you open one, it wouuld take a while for you to actually start drinking. It could be 10-15 minutes, it could be 1 hr.

Swirling helps to speed up the process. Another way would be to decant the wine.
General Answer

With all things mentioned taken into consideration, it would make more sense to not have too much wine on the glass, otherwise swirling would end up becoming a work of art on your napkin or carpet. Instead, its just having the right amount of wine so you can swirl it along the walls of the glass without spilling. A good guide would be before the wine glass curves.

If you have a small wine glass, then it's a detail worth fixing! If the wine glass had a bigger bowl, it would make cleaning a lot easier. Spending for one is an investment that will pay off, as it would definitly accentuate any wine you buy.

To help you out, we've done a simple graphic for your reference, using one of our products from our shop  the Lucaris (Bangkok Bliss) Bordeaux Wine Glass.