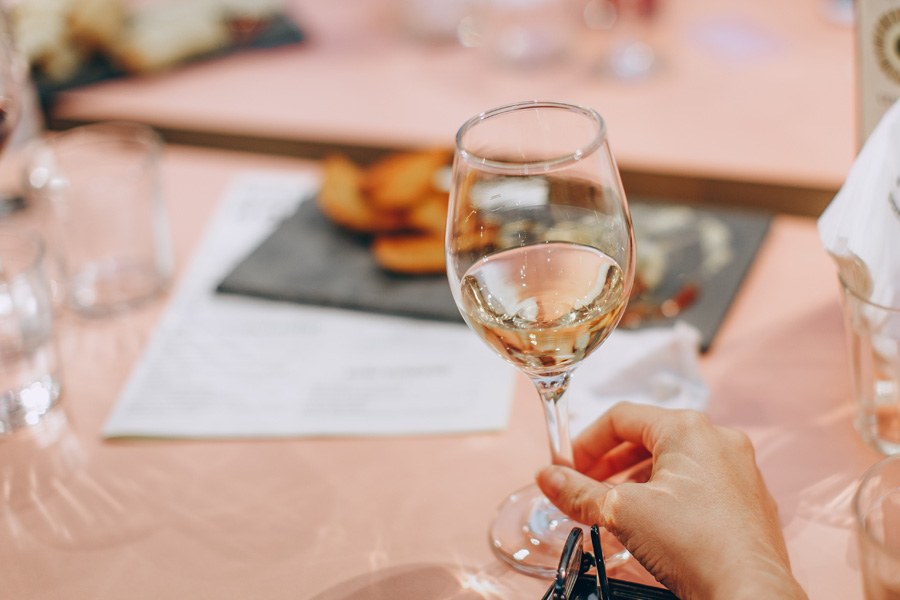 What is the difference between sauvignon blanc and chardonnay? 
Location

Chardonnay originates from Burgundy, France, but available in other locations like California, US, Australia.

Sauvignon blanc originates from Bordeaux. Its now available in many parts of the world, like New Zealand, Loire.
Style / Flavour Profile

Chardonnay is a dry wine (not sweet), and it is a medium to full body wine with fruity flavours, citrus, pear, apple, creamy, buttery notes. It can be made in an oaked style, ages well, and normally turns out rich and complex.

Sauvignon blanc is a lighter bodied wine than chardonnay, crispier and more notebly having fresh cut grass or fresh herb notes. It also tends be of higher acidity than chardonnay.
- Sauvignon blanc also tends to be sweeter than chardonnay. 
- Pairing with food with a sauvignon blanc would be easier than pairing with the chardonnay
Pairing?

In actuality, both white wines can go with seafood or pasta. However, if you want to be more specific, sauvignon blanc would go better with greens, vegetables, pesto, seafood, pasta. Chardonnay would go very well with creamy chicken, soups, fish or soft cheese!